A City Learning and Leadership Group workshop was organised by IIED and UNEP in Manila on 15-16 February 2012. It was hosted at Makati City Hall and focused mainly on the mainstreaming experiences of Makati and Quezon cities. Other cities participating to share their experiences included Davao, Pasig and Taguig Cities.
The workshop was facilitated by IIED's David Dodman and Barry Dalal-Clayton, with support from Ella Antonio (local consultant), and UNEP's Soraya Smaoun and Sharon Gil.
The main objectives were:
To review the process and outcomes in relation to the development of the City Development Strategies (CDS) for Makati City and Quezon City (and significant experience from other cities and elsewhere in Philippines), particularly in relation to the incorporation of environmental issues within the CDS.
To assess the prospects for future integration of environment (including climate change), poverty and development concerns in the Philippines' urban centres.
The workshop reviewed case examples of mainstreaming efforts from the participating cities, examined other examples of mainstreaming in roundtable discussions, considered the main drivers of, and constraints to, environmental mainstreaming in cities in the Philippines, and worked to customise a set of diagnostic questions to assess progress in mainstreaming in city contexts.
Click here for a brief report on the workshop
Workshop presentations are available here: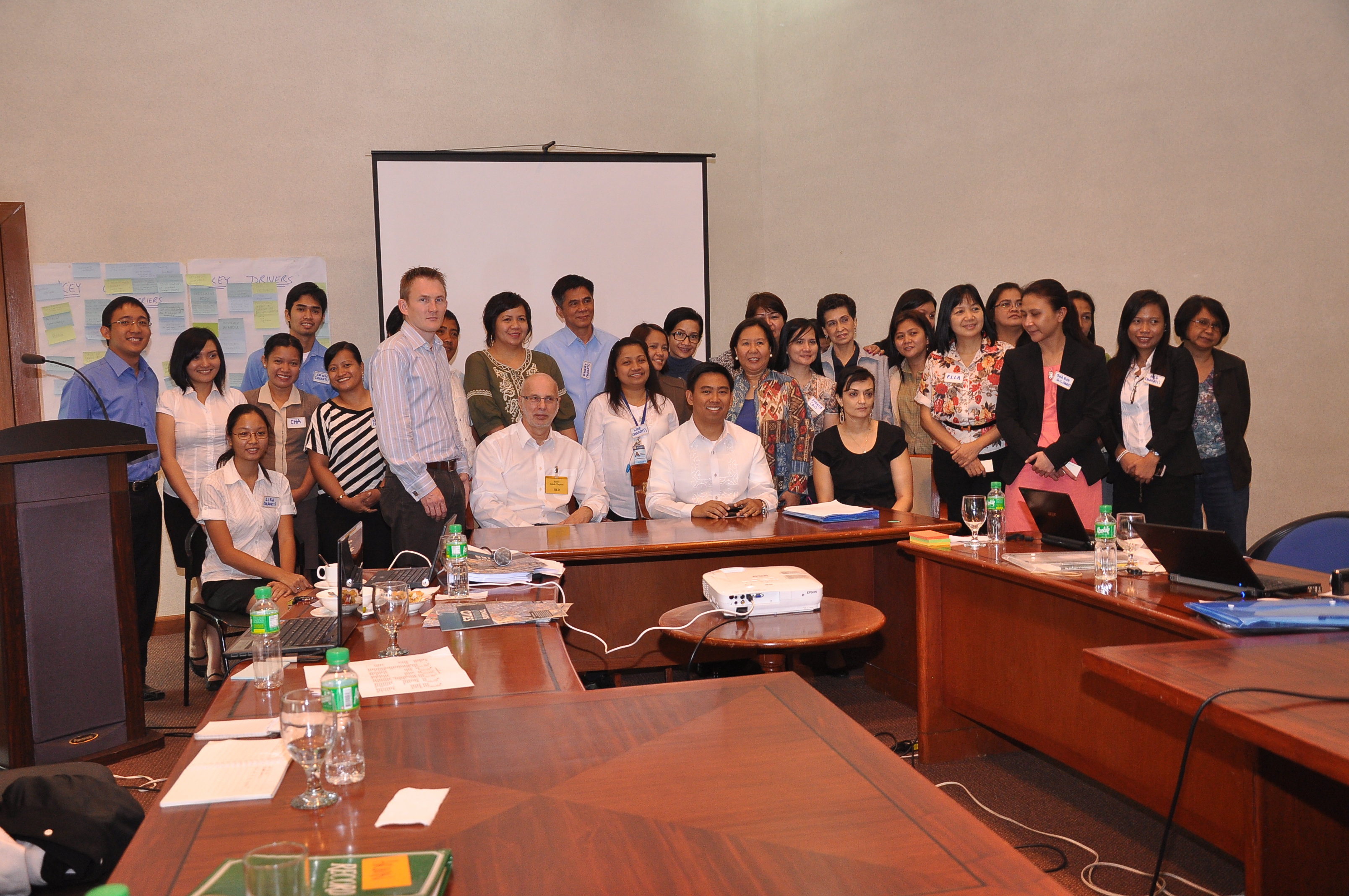 Workshop participants with Makati City Mayor