Goals and challenges for environmental mainstreaming
The country surveys highlighted the generic complexities of mainstreaming, i.e. its multi-issue, multi-layer, context-specific nature. They revealed that issues concerning the choice of a precise tool are often less significant for mainstreaming than the need to tailor approaches to local context, to be clear on the specific mainstreaming goal, or to involve the right actor. Figure 1 presents a framework/platform for describing these dimensions.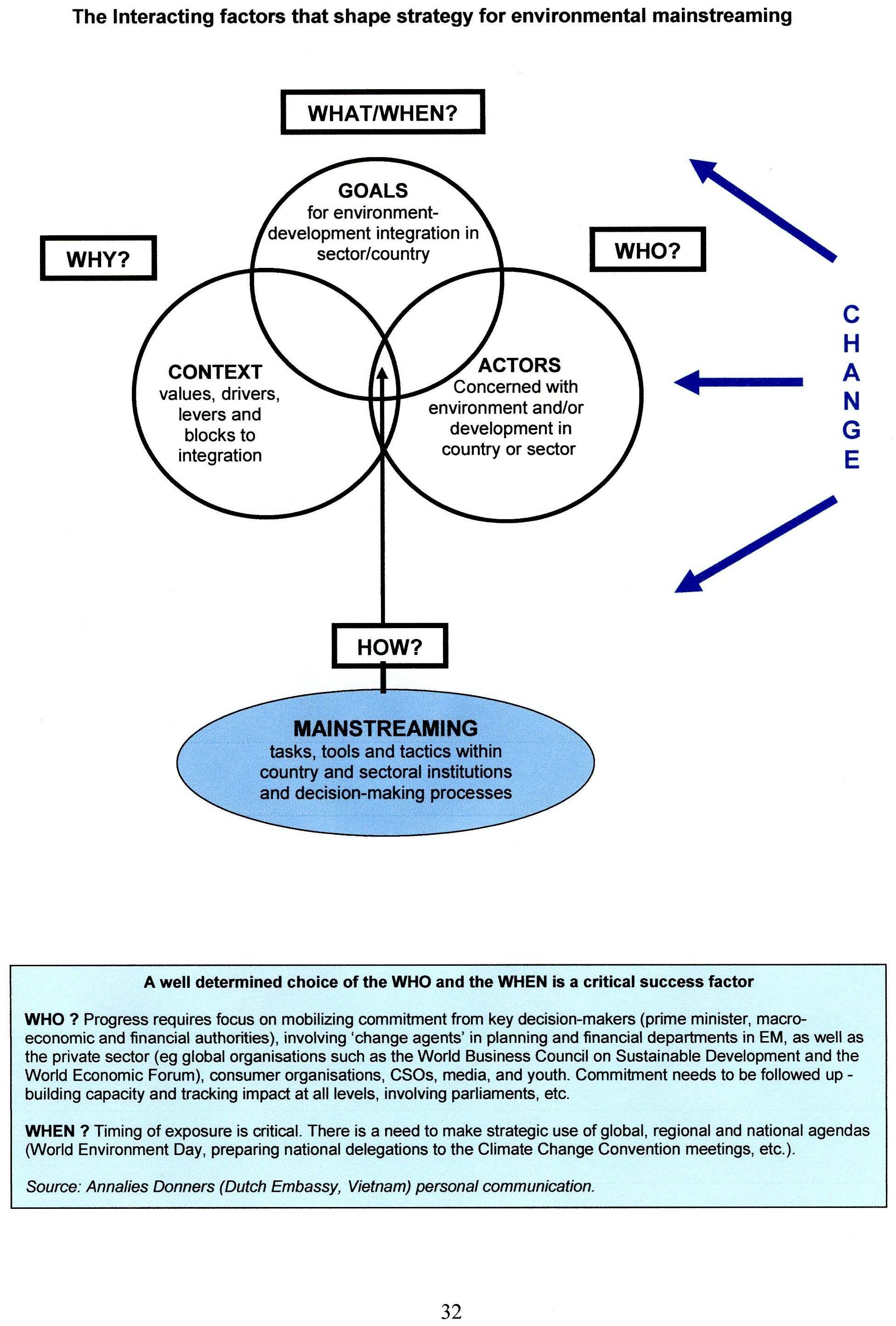 Figure 1:  Platform for environmental mainstreaming

The Panel identified examples of key goals for environmental mainstreaming (Box 1). It is envisaged that the User Guide will be of utility to most of them.
Box 1: Examples of goals for environmental mainstreaming
Integrated planning
Integrating environment in PRSP
Integrating environment into rural strategies
Integrating environment into sectoral strategies and investments
Integrating environment into cross-sector development plans and strategies
Achieve economic development through sustainable development
Decision Making
To improve the quality of strategic decision making
Incorporating environmental valuation in land use decision making
Judicial
Judicial process and the environment as an human right in constitutional law
Political Influence
Influencing political party manifestos to incorporate environment into central planning
Generating (broad) political understanding and awareness of environmental issues
International commitments
Complying with international commitments
Local
Integrating environment into local development plans and strategies
National/overarching
Internalising and integrating concerns (beyond EIA/EMP) into major development projects
Integrating environment into river basin/landscape management plans
Ensure an holistic approach to development
Evolving a common language for planning and management of development processes
Effective and efficient land use planning
Natural Resource Management
To ensure better management of natural resources and governing policies
Correcting and restoring the health and productivity of the earth's ecosystems by working with the earth's natural carrying capacity
Ecocentric outputs, not anthropocentric outputs
Investment
Private sector investments made in ecosystem infrastructure
Getting environmental and operational costs in budget
To ensure resources allocated to environmental management
Valuation, incentives, budget processes
Costing the value of biodiversity and incorporating into national accounting
Getting the prices right
Integrating into budget processes
Technocrats are able to determine the implications of environmental policies on social and economic development and impacts of socio-economic policies on environment
Improving/ensuring the incentives for environmentally sustainable economic development
Information, monitoring and evaluating and adaptive management
Getting environment in development monitoring and information systems
Improving broad access to environmental information
Adaptive management in changing socio-political economic-environmental contexts
Institutions
Changing institutions into action learning organisations
Institutionalisation of environment into development management and planning processes
Inter-sectoral and inclusive civil society and private sector
Participation and Voice
Improving the voice of environmentally vulnerable/dependent stakeholders
Improved meaningful participation in sustainable development planning and development at different levels
Preventing and managing conflicts
Climate change
Mainstreaming climate change adaptation into development and planning processes
Actors
The User Guide will be of help to particular categories of key actors who are likely to have a major role in environmental mainstreaming:
Those who are responsible for the enabling conditions for mainstreaming – largely politicians and government.
Stakeholders who are most dependent on environmental conditions and/or vulnerable.
Major investors and users of environmental assets who create environmental change.
'Tool practitioners' who use – or should use – environmental mainstreaming tools.
Change agents from each category.
So a key focus of the User Guide will be agents of change in decision-making – especially individuals who push for the enabling conditions for mainstreaming