Individual Country Information


This part of the nssd Web site contains information organised by partner and collaborating countries. Information on in-country nssd processes and draft country reports will be made available as the project develops.

This area also provides contact details for project partners as well as documents related to project management, including the TORs for in-country teams.
The countries invited to participate in the dialogues were identified by the Task Force from an initial list developed on the basis of expressions of interest from (a) donor agencies and their staff in country and regional offices and (b) from developing country participants at the Sunningdale scoping workshop or (c) through other contacts.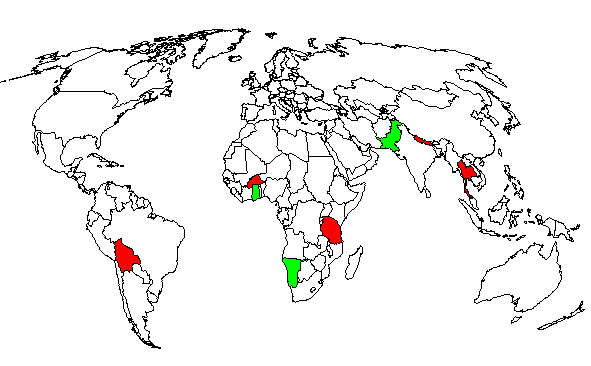 Click on a country to access the country-specific information
| | | | |
| --- | --- | --- | --- |
| | main collaborating countries | | countries also engaged in dialogue |
This area also provides the contact details for the partners working on this project and leads to a "Who's Who" of project participants.
This area deals with project administration and management, including internal project documents relating to the Terms of Reference for the institutions leading the country studies, workshop details and project travel plans.
This area concentrates on the outputs from the three planned sets of project workshops: the first planning workshop, mid-term review, and final workshop.